Weddings
As a Pittsburgh wedding dj, I average 38 wedding receptions per year and play music and coordinate about 10 Weddings & Reception per year.
The Pittsburgh wedding dj you hire should provide the following.
Event Director

M.C.and Dj. Service
Also your Pittsburgh wedding dj service will provide you with the following.
Sound system for room size
Wireless microphone and back up equipment
Written contract
Be fully insured for each event
For the last 18 years I have been full time as a Pittsburgh wedding dj which allows me to spend more time with my clients meeting about two weeks before their reception or a couple of days before because they live out of town. This will make a huge difference in your event and you will know your disc jockey. This make your event a huge success.
When you hire us as your Pittsburgh wedding dj, you can be assured that all of our events are under a Contract and Fully Insured, with Back up Equipment
Part of our Pittsburgh wedding dj package is to give our Brides and Grooms a CD with at least six songs from their wedding reception. Songs such as your first dance as husband and wife, dances with parents or bridal party, intro songs or other special songs. The CD will last long after the guests have gone home. It will preserve those memories of your SPECIAL DAY together.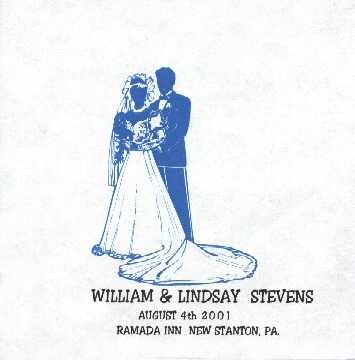 Sample Front Cover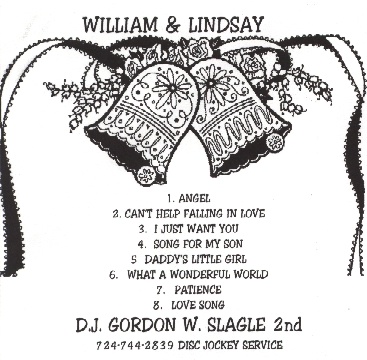 Sample Back Cover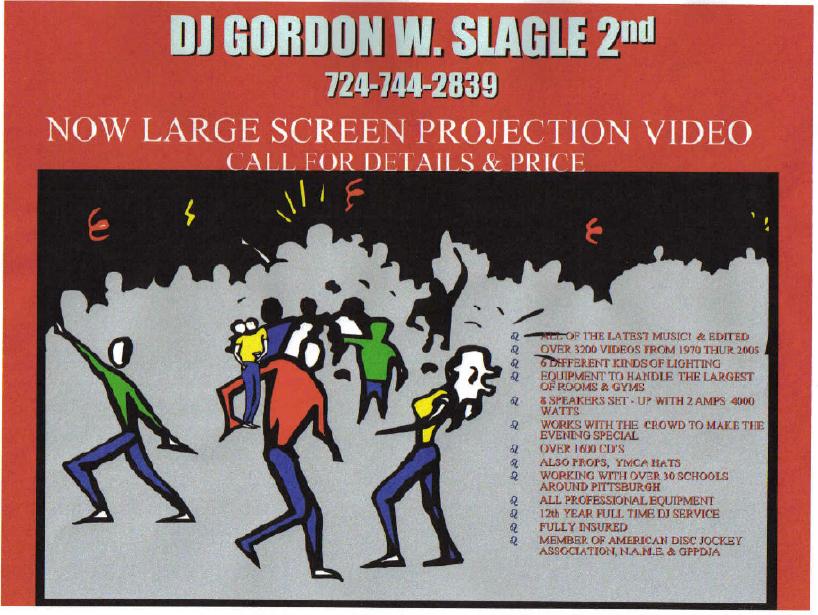 We would love to be your Pittsburgh wedding dj so please call us at 724-744-2839